Gas Services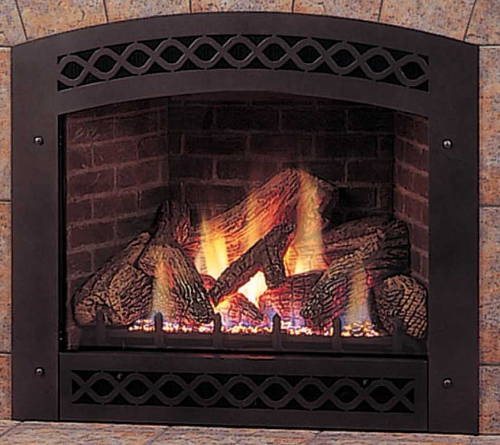 Gas Logs/Gas Appliance Servicing
The Hearth, Patio and Barbecue Association recommends that gas hearth appliances be professionally serviced every year to ensure top performance, and that all vents for vented appliances be inspected on an annual basis by a chimney sweep certified by the Chimney Safety Institute of America.
The HPBA also recommends the installation of a carbon monoxide detector with all gas hearth products. Carbon monoxide is a colorless, odorless gas which is given off by gas burning appliances.
Barnhill Chimney Company stands behind the products we sell and install. That's why we offer a full program of gas appliance maintenance. Schedule a gas appliance service anytime during the year and one of our guild-certified technicians will:
Inspect your appliance for functionality:
Check for natural gas leaks in the fireplace area
Check for carbon monoxide buildup while the appliance is running
Make sure the pilot light (if applicable) is burning properly
Check any remote, device, or backup batteries
Clean the logs of dust and/or carbon deposits
Clean all burner ports
Clean the pilot assembly
Test logs for proper function
Fully visually inspect the external chimney, internal flue, and firebox:
Ensure that no vents are blocked
Confirm structural soundness of system
Make sure proper clearances to combustibles are maintained
Whether you have a set of vent-free or vented gas logs, or a direct vent appliance such as an insert, zero-clearance fireplace, or freestanding stove, we can help you!
Give us a call at (859) 219-8736 or drop us a line here!