Heatshield Flue Resurfacing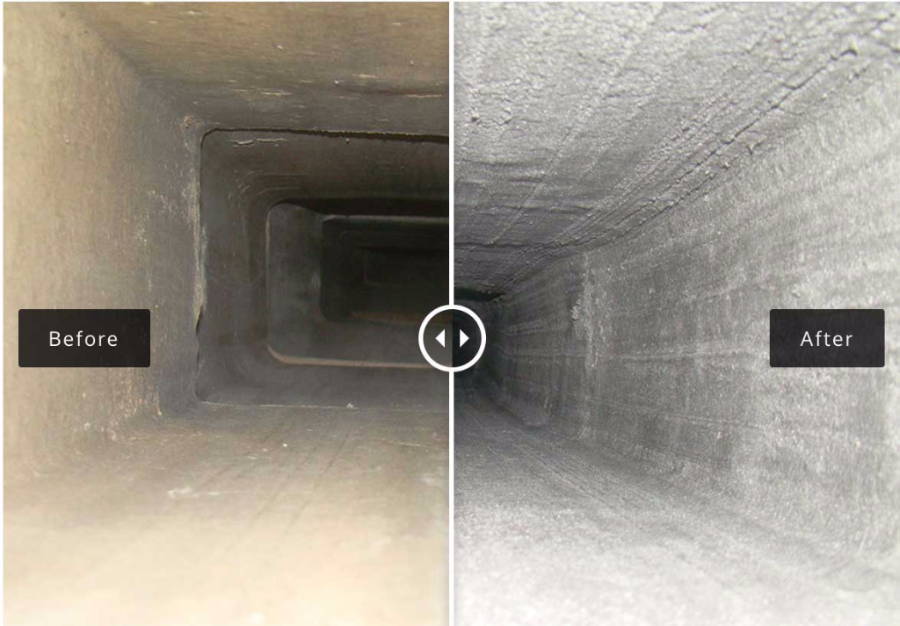 Over time, masonry chimneys deteriorate, due to water entry and freeze-thaw cycles. The stacked terra-cotta flue tiles which form the insulating flue liners for these chimneys eventually warp, crack, settle, or move, forming gaps between the tiles. These are potentially hazardous:
Creosote can pass through the gaps between the tiles, and form unsweepable deposits outside of the liner.
Heat can pass through the gaps and potentially affect combustibles outside of the flue.
Exhaust gases can pass through the gaps and potentially affect air quality in the home.
Uncombusted gas fuel can pass through the gaps and build up in pockets in the chimney.
Previously, the only solution to a damaged terra-cotta flue liner was to break out the old flue tiles and try to install new ones, a costly and time-consuming process. Today, Barnhill Chimney Company utilizes HeatShield relining technology to instead resurface these flues with heat-resistant ceramic/refractory cement, at a fraction of the cost.
While there are other options for chimneys with damaged flue liners, including wood stove inserts, direct vent gas inserts, or vent-free gas logs, the HeatShield reline is the only option which results in a traditional, open, woodburning fireplace. HeatShield can even be used to line a completely unlined chimney, such as those in older or historic houses.
HeatShield flue resurfacing has a 20-year manufacturer's limited warranty, and some earlier installations are still going strong after 40 years.
---