Masonry Repair and Tuck Pointing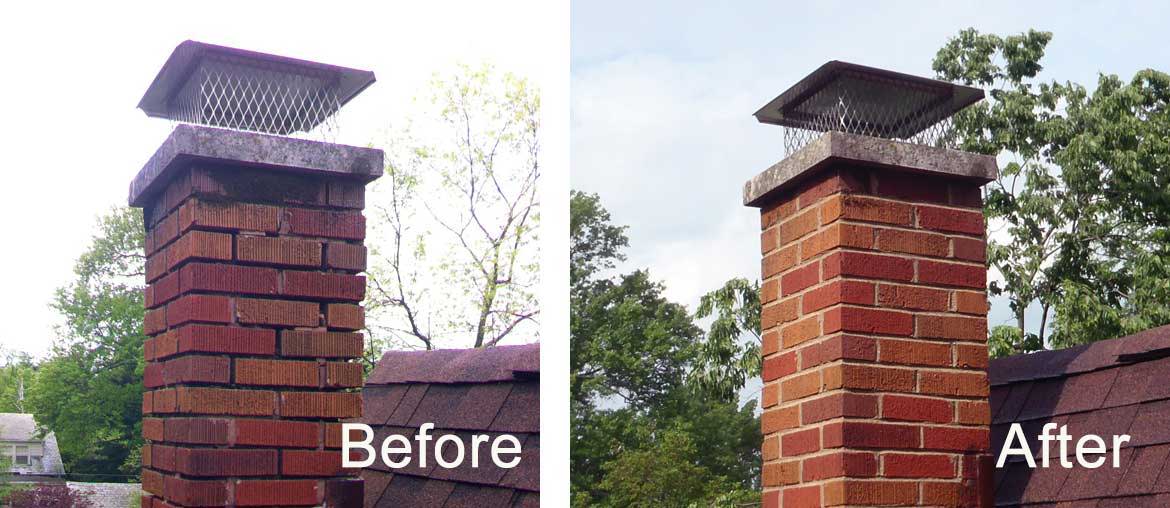 Water is the enemy of the masonry chimney. Water comes in through unprotected crowns, through uncapped flues, and through masonry which has not been waterproofed. It gets into bricks and expands and contracts inside, cracking the masonry and even breaking off pieces. It can even erode the mortar joints right out of your chimney!
Barnhill Chimney can help with these problems, both by applying preventative measures (such as caps, crown sealants, and breathable masonry waterproofers) to significantly reduce water entry, and by tuckpointing deteriorated mortar joints or replacing individual damaged bricks. In extreme cases we can even apply a cultured stone veneer right over the damaged chimney.